ST_OSMMapLink
Signature
Description
Create an OSM map link based on the bounding box (bbox) of a geometry. If marker is noted as true, then a red dot is placed on the bbox center.
Remark
The geometry must be exprimed in WGS84 (EPSG:4326).
To transform from your projection system to WGS84, please read ST_SetSRID (if the current projection is not already defined) and ST_Transform functions.
Examples
Use case with the Castle of Nantes, which coordinates are exprimed in the French projection system "Lambert 93" (EPSG:2154). The geometry is stored in a table called NANTES_CASTLE.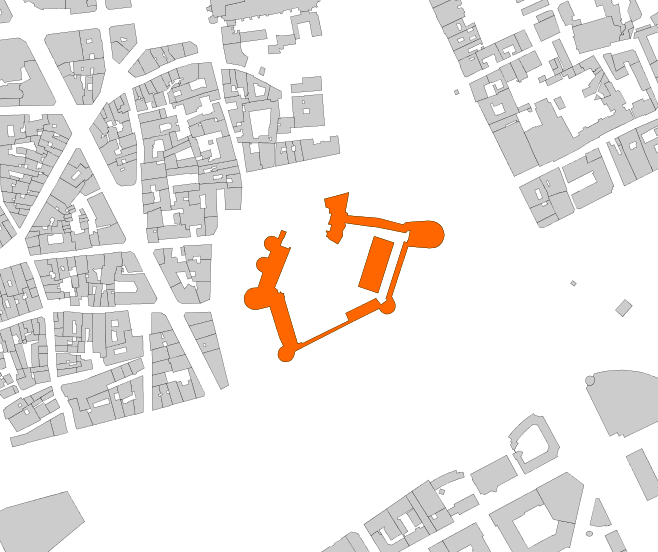 Case without marker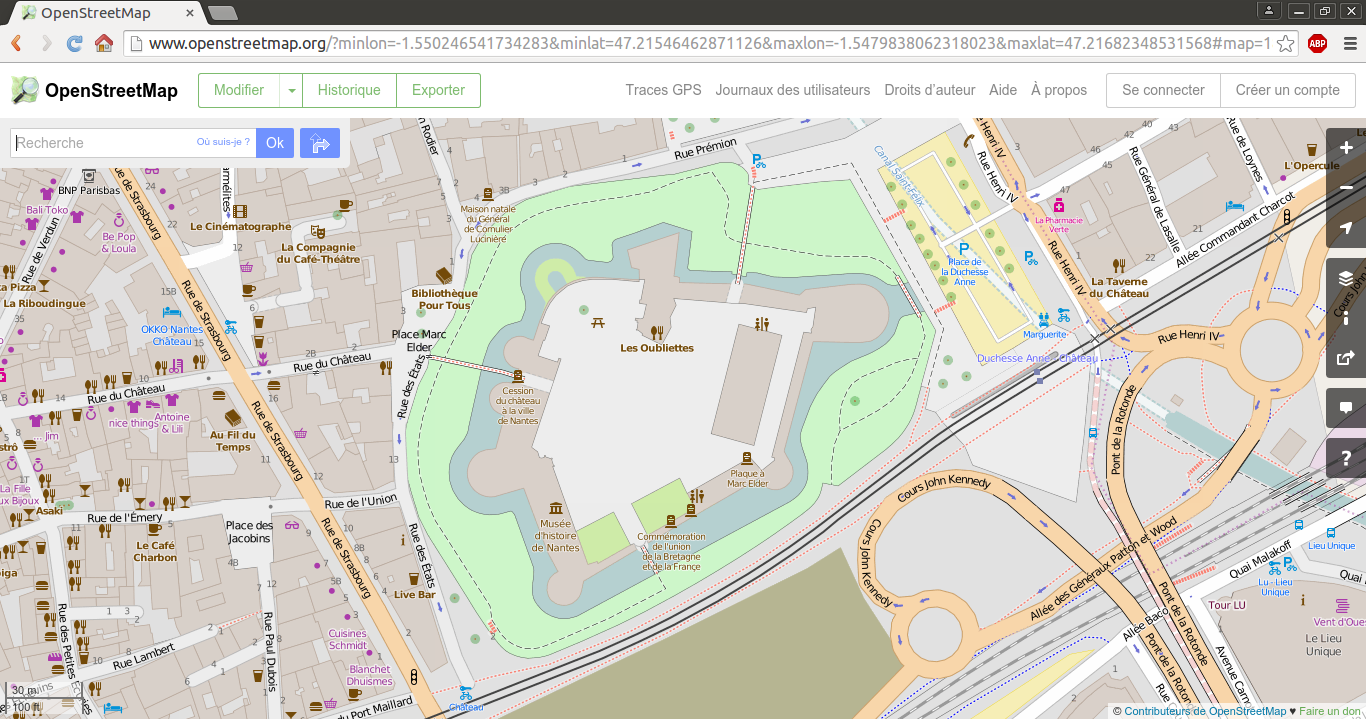 Case with marker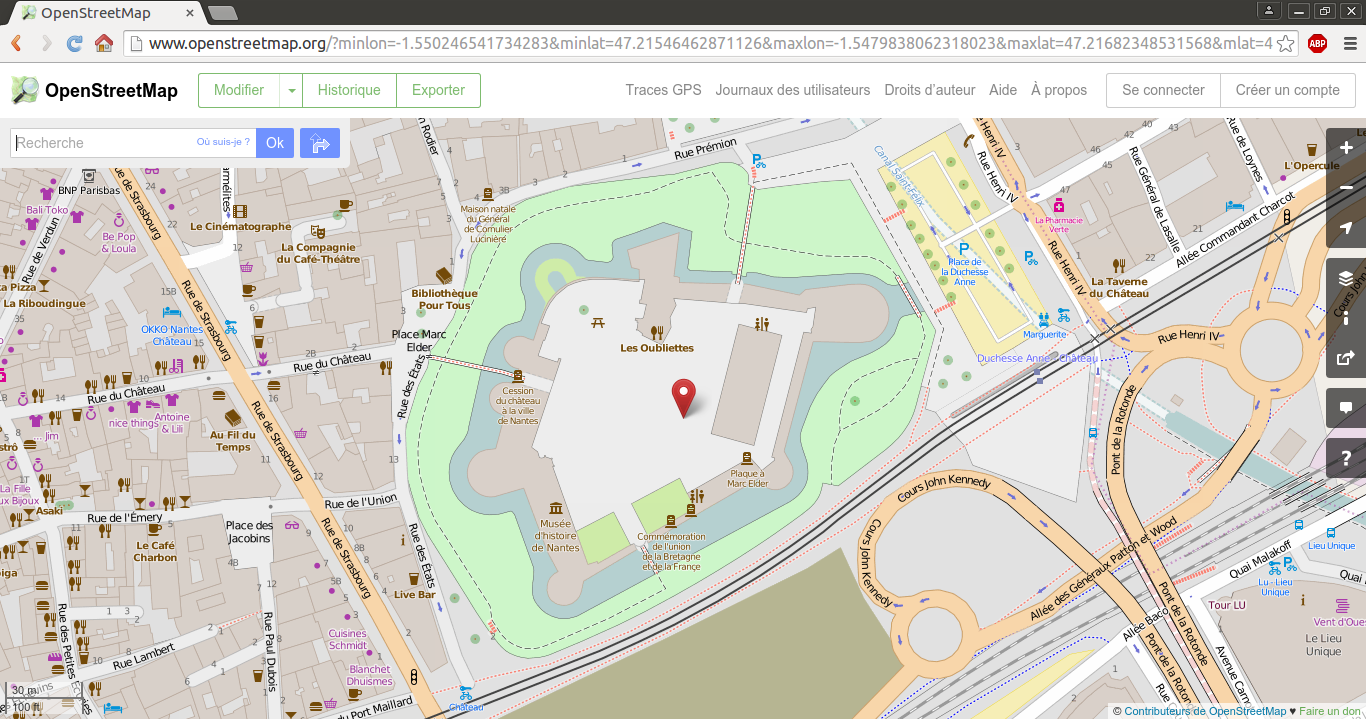 See also